You might be cringing at the sight of the words, "tax deductions", but luckily for us, a fellow subscriber is also a CPA and she's put together some amazing resources to make tax deductions for bloggers super simple.
Her name is Kimberly Bagley and she has practiced accounting for over 24 years. She has a heart for helping bloggers and small business owners simplify their yearly taxes and get the largest return possible.
She truly does a great job of simplifying the entire process!
Wondering if you should claim your blogging expenses? Here's what Kimberly has to say:
"If you have made any money at all, I would deduct the expenses you may have that I listed in the course. If you plan to grow and treat it as a business, then definitely do so. If you just see it as a hobby though, then I wouldn't claim any expenses. It's perfectly fine to show a loss for the first few years, but the IRS will rule it as a hobby if you continuously show a huge loss for more than 3 years with no income. Hope that makes sense. (Always remember, if you have received income even if only $50, you are supposed to report it.)"
*This post contains affiliate links.
Kimberly has three resources available for you to choose from. First, she has a FREE cheat sheet with 15 tax deductions for bloggers. (Some might surprise you!) Grab your free cheat sheet here!
Next, she has an extremely affordable e-book that gives you far more specifics than the cheat sheet. At first, I thought I would be fine with just the free cheat sheet, but after going through the e-book I most definitely would've missed some deductions. Purchase the e-book here!
And last, but not least, she has an amazing course to walk you through the entire process. Below you can check out a short intro video to her course!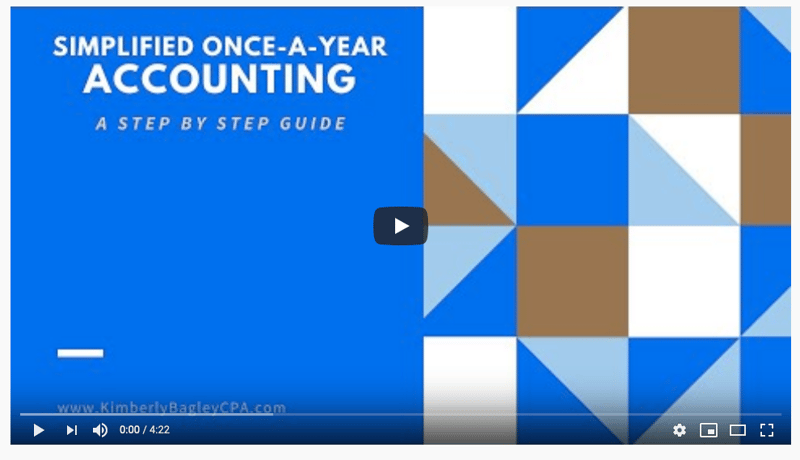 She's offering you all a 50% off coupon so you can grab the e-book or course for 50% off. The e-book is included in the course, so if you purchase the course you do not need to purchase the e-book. 🙂 Your coupon code is HALFOFF.
Claim your free cheat sheet and learn more about these resources here!
You can learn more about Kimberly at her website https://www.kimberlybagleycpa.com/
Happy Taxing 🙂
Lauren
Keep Reading:
3 Things Every Christian Blogger Should Do Daily
5 Things Every Christian Blogger Should Believe in Their Heart